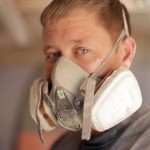 I am a small business based in the north east of England crafting custom surfboards.
This started in 2010 making boards with my farther.
For ourselves and friends in the local surf community, In 2012 I decided to pursue my dream of making and repairing boards full time.
Due to other commitments my father stepped aside but the branding remained the same as boards where recognisable within the local surfing community and further afield.
I like to stay in-tune with the latest trends and designs and use computer technology to plan and shape your board then fine tune and finish by hand.
I do not mass produce boards, I simply build on request.
Each board has the same love and care put into it as ones previous and after.
All work is done by myself from the design stages to the final sanding.
All boards are shaped taking into consideration your height, weight, ability and type of waves you will be surfing.
My prices are competitive and offer one of the best prices in the UK due to the fact i am home based and don't have a large factory to run.
all boards are made using top quality materials.